HTWWLife Team – The Wellbeing Halls of Fame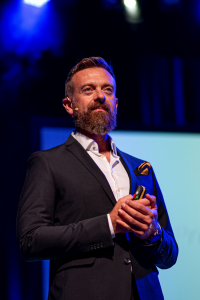 László Puczkó
CMC PhD MA MSc
László has been working in the field of travel, hospitality, leisure, and health for 25+ years. László is an wellbeing and experience atelier, strategist, mentor and trainer. He has gained experiences in private as well as in public sector environments. László is one of the very few people in the world who has been active in every aspect and domain of the health, wellbeing and travel spectrum, i.e. medical and wellness tourism, wellbeing and hospitality, spas and leisure experiences.
He is an economist and art & design manager, and holds master degrees, a PhD, and is a Certified Management Consultant. László has been lecturing and running tailor-made trainings and masterclasses in over 40 countries all around the world. He has been actively involved both in industry as well as academic arenas and authored numerous industry reports, specialist books and publications. He was the project lead on the path making report for UNWTO & ETC titled Exploring Health Tourism, as well as a pioneering study for Global Spa Summit titled Wellness Tourism and Medical Tourism: Where do spas fit?
László is a hot spring and wellness enthusiast and holds a Diploma in Forest Bathing!
He is Faculty Member of the Medical Wellness Association and Member of the FEMTEC's Commission of Tourism & Health, Member of the Global Experts Network of IGCAT, and Research Associate at the Wellness Tourism Association.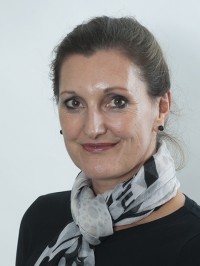 Melanie Smith
PhD MSc MA
Prof Melanie Kay Smith is co-author of the book Health, Tourism and Hospitality: Spas, Wellness and Medical Travel (2013) and co-editor of The Routledge Handbook of Health Tourism (2016) with Dr László Puczkó. She has worked for many years on issues relating to health tourism, spas, wellness and wellbeing. She has lectured extensively on these subjects in Hungary, Estonia, Austria, Germany and Switzerland and has published many books, journal articles and chapters in these areas. In addition, she has been an Expert Advisor for the Global Spa Summit, GIFTS of Health, ETC/UNWTO, as well as working on projects in the Baltic States and Balkan countries. She also chaired a Working Group for an EU-funded four-year COST project on Tourism, Wellbeing and Ecosystem Services She has been an invited Keynote Speaker at international health and wellness conferences in numerous countries.
HTWWLife team is proud member of:
Wellness Tourism Association
The voice of the wellness tourism industry. The Wellness Tourism Association (WTA) is a global network for qualifying DMOs, Hotels/Resorts/Retreats, Tour Operators, Travel Advisors, Wellness Practitioners, Media, Partners, and others in the growing global wellness tourism industry.
FEMTEC Tourism & Health Commission
FEMTEC (the World Federation of Hydrotherapy and Climatotherapy) gathers the public and private institutions that represent Thermal Establishments in the respective Countries. he main purposes of the Federation include:
representing and promoting world hydrotherapy before the different national and international institutions;
promoting international cooperation;
promoting shared studies, research, training, and experience in the sector.
ATLAS
ATLAS's (Association for Tourism & Leisure Education and Research) objectives are:
To promote the teaching of tourism, leisure and related subjects.
To encourage the exchange of staff and students between member institutions.
To promote links between professional bodies in tourism, leisure and associated subjects and to liaise on educational issues, curriculum development and professional recognition of courses.
To promote transnational research which helps to underpin the development of appropriate curricula for transnational education.