We understand that health tourism development, marketing and monitoring may require the involvement of a wide range of knowledge and expertise. We have invited carefully selected associates who are all world-class in their own field. We are proud that they support our efforts in making health tourism providers and destinations more competitive.wellbeing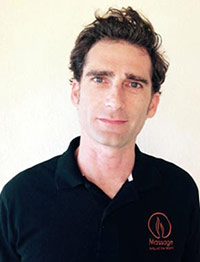 César Tejedor
Founder of Massage Around the World a Spa Training company, former Wellness Advisor at Fat Duck Group, MBA, Wellness Coach by Mayo Clinic. Author of 19 books, keynote speaker in international Congresses. 25 years of experience working for most of the leading Spa Brands worldwide.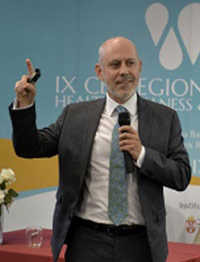 Michael Wallace
Michael Wallace Thermal, Medical & Wellness Spa Consultant, International Speaker & Lecturer
For more than twenty five years Michael Wallace has worked in and provided consultancy services for the health, wellness and medical tourism industries specializing in hot spring/thermal medical spas. A recognised international speaker, Michael lectures at several colleges and universities on health tourism/spa management, contributes articles for various spa/health publications and has written books on wellness and spa management.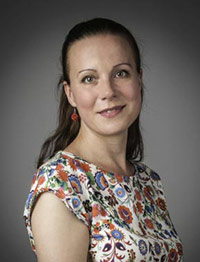 Ivett Sziva
Ivett is a researcher and lecturer at Corvinus University of Budapest. Her research focus on the destination perspectives (eg. marketing, branding, management) of health tourism nowadays, but she made researches and consultancy in wellness and wellbeing issues. She is devoted to holistic aspects of wellness tourism in researches and in her ordinary life.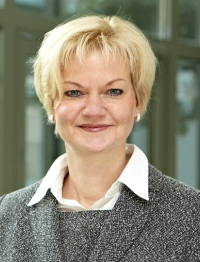 Dr. Claudia Mika
Dr. Claudia Mika is the Founder and CEO of Temos International Healthcare Accreditation, a German-based international accreditation body.
Claudia brings years of dedication to developing and improving the Temos accreditation programs, assessing hospitals, clinics, rehabilitation centers, reproductive care centers, and dental clinics worldwide. Her commitment to quality outcomes, patient safety, risk reduction, and the patient experience as well as her track record for excellence and innovation is mirrored by the accreditation standards; always aiming at adding value for the users of the standards.
Medical Tourism Training
President & Founder of Medical Tourism Training, Elizabeth Ziemba delivers consulting, training, and assessment services for clients in the wellness, health, medical and hospitality sectors with innovative, practical, evidence-based solutions for business and economic growth. Ms. Ziemba helps clients build strong organizations at the cross-roads of health & hospitality to compete locally and globally. Working with employers to create and implement prevention and wellness programs is a particular strength.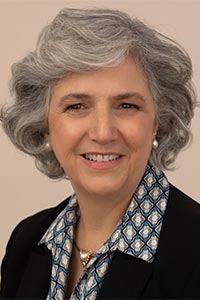 Ilan Geva & Friends
Ilan Geva is a global branding and consumer behavior expert who provides consulting, teaching, training and help in practicing and implementing all brand touchpoints. He is the President of Ilan Geva & Friends, and Senior Strategy Director of VmarshHealthcare. He authored the book "Global Brand Management" and wrote many articles for international medical tourism publications. His work has won over 100 industry awards around the world. For many years Ilan taught Branding at the University of Chicago and Consumer Behavior & Marketing at DePaul University. He is invited to speak at many international conferences. He helped many countries, doctors, hospitals and healthcare providers solidify their brands while working with some of the largest and best-known Healthcare and travel brands in the US and abroad.
Among them: Rehabilitation Institute of Chicago, Kaiser Permanente insurance-California,  Mercy Hospital in Des Moines, Open System Imaging-California,  Lasik Plus-Ohio,  Alexian Brothers Hospital-Illinois, Swank Healthcare-Missouri, Glaxo Smith Klein & Richardson Vicks- South Africa, Bayer Aspirin-USA Gusib health tourism organization & consulting- Turkey, ME-DENT Regenerative medicine dentistry and stem cell- Croatia, St. Catherine Hospital, Zagreb, Terme Selce-Crikvenica, Croatia, Wallcott Holdings Sydney and New York, Anderson Podiatry Center – Colorado, University of Chicago Medical-Illinois, BIOSTAR Korea/Japan, and more.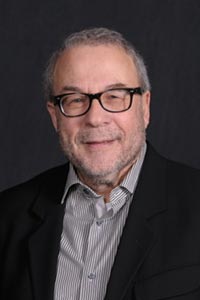 Stackpole & Associates, Inc.
With over 4 decades of experience in healthcare, Irving Stackpole is the President of Stackpole & Associates, Inc., a strategy, marketing and research firm founded in 1991.Stackpole & Associates has conducted strategic research and marketing projects in the United States and internationally, and has worked for providers, governments and agencies in many countries, including Costa Rica, Korea, India, Argentina, Colombia, Poland, Mexico, Cayman, Greece, as well as the UN. Irving edited Medical Tourism Marketing, co-hosts the podcast, The Medical Travel Show, is widely published, and has been quoted in The New York Times, The Financial Times, Forbes, and many trade publications. Irving is the co-author of, "Marketing Handbook for Health Tourism".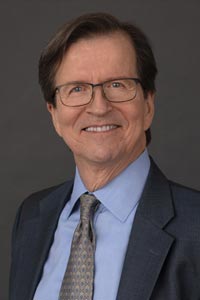 Spa project
Spa project, lead by Wilfried Dreckmann is a consultancy firm with 20+ years of very practical experience in the field of Spa & Wellness Management. Based in Germany, spa project looks after projects all over Europe. Clients benefit not only from the years of experience but also from a vast international network. Spa project's services comprise workshops and trainings for wellness providers and their employees as well as operational analyses and consultation. Principal Wilfried Dreckmann is lecturer at the iST university of applied sciences for Spa Management and vice chair of the Global Spa Consultancy Initiative at the Global Wellness Institute.
European Sustainable Hospitality Club
European Sustainable Hospitality Club offers the comprehensive capabilities and deep industry knowledge necessary to help you tackle enviornmental and social challenges. The ESHCLub was established in 2019 to support Hospitality Companies to be a force for good. The leadership team's purpose is to advocate to preserve natural resources, ensure human rights and people development are a priority in the hospitality industry. They improve and add capabilities for hospitality businesses so they can pursue new opportunities. The ESHClub leadership team use as a reference European regulation  & Key international frameworks, such as the PRI, GRI, UN SDG's Agenda for 2030. You could find as ESH Club member; 24/7 access to SOP's and operational documents, Strategy documents,  A marketplace of sustainable suppliers (products and services),  Handbooks, procurement & protocols and an online academy with modules for employees and leadership teams.
Xellum
Xellum's fields of expertise: strategic consulting and management, organizational development, operational development, process development, cost-effectiveness, business planning and assessment, programme and grant advisory, project management, and consultancy specialized in tourism.